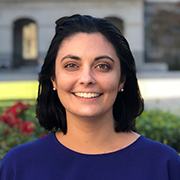 Kiran Savage-Sangwan, MPA
Executive Director
Kiran Savage-Sangwan is the Executive Director of the California Pan-Ethnic Health Network (CPEHN). CPEHN is a statewide multicultural health advocacy organization, focused on eliminating persistent health inequities and addressing structural racism in health care. Prior to becoming Executive Director in 2019, Kiran served as CPEHN Deputy Director and Health Integration Policy Director. In those roles, she was the chief architect of many CPEHN bills, in particular the groundbreaking bill to prohibit hospital patient dumping that became California law in 2018. Kiran has been instrumental in positioning CPEHN as a leader in the health equity field, expanding CPEHN's work in public, mental, and oral health, deepening CPEHN's local advocacy impact, and developing new partnerships and campaigns.

Kiran has a background in immigrant and mental health organizing and advocacy. Immediately prior to joining CPEHN, Kiran worked as the Director of Legislation and Advocacy for the National Alliance on Mental Illness (NAMI) California. There, she led policy initiatives to improve access to behavioral health care and to reduce the stigma and discrimination surrounding mental illness. Before NAMI California, Kiran worked at the American Civil Liberties Union of Northern California as an Organizer, primarily focused on immigrants' rights, and at the New York State Youth Leadership Council, which she co-founded.

Kiran graduated from New York University with a B.A. and a Master of Public Administration. She is currently a member of the Sacramento Community Police Review Commission, and previously served as the Commission's chair, advocating to substantially reduce the use of force by police against people of color and people living with mental illness. Kiran frequently testifies before state boards, commissions, and legislative committees, and is often cited by state and local media. She lives in Sacramento with her spouse and daughter.

Download Headshot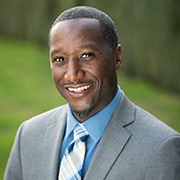 Ronald Coleman
Managing Director of Policy

Ronald E. Coleman joined CPEHN in February 2021 as the Managing Director of Policy. He leads CPEHN's legislative, budgetary, and administrative advocacy portfolio and manages our Policy Team.

Prior to joining CPEHN, Ronald was the Director of Policy and Legislative Advocacy at Health Access California representing California's health care consumers in the State Capitol.

In 2018, Ronald also managed his own advocacy firm and lobbied on behalf of the ACLU of California, the California Low-Income Consumers Coalition (CLICC), and the California Street Vendors Campaign. Before going out on his own, Ronald was the Director of Government Affairs at the California Immigrant Policy Center for 7 years, where he led numerous legislative and budgetary campaigns to improve the lives of California's immigrants and communities of color. Ronald was also the Legislative and Policy Director at both ACORN and the Alliance of Californians for Community Empowerment (ACCE), where he represented low-to-moderate income families on a wide range of economic justice and consumer protection issues.

Ronald received his Juris Doctorate from Southern University Law Center, and his BA in Political Science from Xavier University of Louisiana in New Orleans. He is originally from New Jersey, and a member of their State Bar.
Susan Flores
Senior Policy Coordinator
Before joining CPEHN, Susan organized local advocates, dental service providers, policy experts, and state officials in discussions around access to care barriers within the Medi-Cal Dental program through her position as Oral Health Advocacy Coordinator for Maternal and Child Health Access. In this role she also provided case assistance to consumers by filing treatment appeal requests, health coverage complaints, and reimbursement requests on behalf of her clients. Susan's expertise in healthcare consumer advocacy stems from her work as a Paralegal for Neighborhood Legal Services' Health Consumer Center (HCC). As an HCC Paralegal, Susan helped consumers reinstate their Medi-Cal benefits, reduce and resolve medical debt, and challenge HMO denials and delays in services.

Susan depended on programs like Medi-Cal and CalFresh while growing up. Her commitment to anti-poverty efforts stems from this experience and influences her choice to represent low-income consumer voices. Susan graduated from the University of California, Davis with a degree in Community and Regional Development.

Susan's focus areas at CPEHN are Mental Health and Oral Health policy.
Stephanie Franco
Community Advocacy Manager
Raised in the Bay Area, Stephanie is drawn to organize in her community and center mental health equity for BIPOC. Rooted in her experiences as a first generation hxstorically low-income self identified Latina, she envisions a liberated and revolutionary world with collective healing!

She earned her bachelors in Social Welfare from UC Berkeley which inspired her to continue community work. Prior to her role at CPEHN she worked as a Health Equity Program Coordinator with young people. They advocated for healthier communities through storytelling strategies aimed at preventing and reducing community challenges. As a Community Advocacy Manager, she leads statewide mental heath equity work for diverse and racial communities where she brings her experiences with community building, campaign design, event planning, and storytelling.

You can find her writing poems, podcasting, watching sunsets, finding new fuzzy socks, creating playlists, and searching for new vegan recipes!
James Hackett-little, mss
Executive Assistant
Born and raised in Sacramento, California, James is a graduate of the Master of Social Science program at the University of California, Los Angeles. Passionate about equity, diversity, and inclusion and the racial disenfranchisement that affects people of color's ability to achieve occupational mobility and overall systemic equity; James has sought to emphasize the diverse world we live in. James seeks to emphasize the stories of those whose voices may not be heard otherwise with emphasis in producing, valuing, and supporting ideas and individuals that push these barriers. James is dedicated to promoting diversity in any organization he is a part of.

Among other qualities, James is adaptable, observant, and specializes in qualitative, quantitative, and theoretical research skills, hospitality and client services, advocacy, and political advisement. James has advised political candidates, elected officials, and organizations on how to achieve equitable communities and public policy. While at the university, on independent projects, James was able to melody racial justice and data-informed insights to answer research questions pertaining to various communities and sectors (both public and private). James has also created, directed, and managed theatrical pieces that focus on displaying and emphasizing diverse casting mechanisms and stories of communities of color.

James obtained his Bachelors & Masters degrees from the University of California, Los Angeles where he also received Departmental Honors for his research in Theatrical Diversity Reporting. With his skills he hopes to emphasize the diversity that exist within the State of California and supporting the mission of CPEHN to achieve an equitable health landscape for communities of color and becoming a model of what this advocacy and policy work can look like on the national level. James's focus areas at CPEHN will be supporting the organization's Executive Director and reinforcing our deliverables to achieving effective policy initiatives.
joel jenkins
Community Advocacy Manager
Joel has always made advocacy for communities of color a core focus in his professional life. He has honed a unique combination of competencies while directly supporting initiatives for Black/African Diaspora, Latinx, and LGBTQ+ communities. Among various roles, a significant experience was that of serving as a financial counselor for a major hospital system in Atlanta, GA. During his work in this capacity his primary duties were to support Low English Proficient, indigent/low income patients access health care services and to ensure timely coordination of patient data across numerous digital interfaces. This role was housed in a Level I Trauma center. His drive for creating a positive impact on health equity is also informed by work as a Spanish-English medical interpreter. He received training and completed practicum through Georgia State University. He earned a B.A. in Linguistics from the University of California, Davis. Additionally, he holds certifications in Patient Access (CPAR) and financial counseling (CFC) through the Georgia Chapter of the HFMA (Healthcare Financial Management Association).
kiyomi jones
Communications Associate
Kiyomi Jones received her Bachelor of Arts in Communication Studies from California State University, Sacramento. Dedicated to centering underrepresented voices and addressing the impact of media on society, Kiyomi is a purposeful writer and speaker driven by empathy.

At work on her next novel, Kiyomi believes honesty and creativity can inspire healing. She is passionate about racial and social justice, mental health, and animals.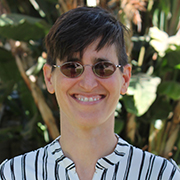 rachel katz
Finance and Administration Director
Rachel Katz specializes in building the strength and effectiveness of organizations, especially in times of growth. In this role she oversees finance, human resources, technology, office operations, and grants administration.

Prior to joining CPEHN, Rachel has provided nonprofit management at a variety of organizations over the last twenty years including the Asian Pacific Institute on Gender-Based Violence, Global Student Embassy, The Mosaic Project, and as a founding member of Dancing Rabbit Ecovillage. She has a BA in Feminist Studies from Stanford University and MS in Biology from Truman State University.
jeffrey kho
Senior Grants and Projects Manager
Jeffrey Kho graduated from UCLA with a B.S. in Biology and a minor in Asian American Studies. Before joining CPEHN, he served as Development Director at Insure the Uninsured Project, where he managed the organization's foundation relations and provided program support to statewide and regional health reform workgroups. Jeffrey's experience includes grants management and program support.


monika lee
Senior Communications Manager
Prior to joining CPEHN, Monika worked on several statewide campaigns and ballot initiatives as a Campaign Coordinator at Paschal Roth. She has experience in full-scale communications work, from public education campaigns to targeted legislative work, all with a desire to bridge policymakers and elected officials to the communities they serve and are accountable to. She has worked across a variety of policy areas, including housing, clean energy, and labor unions. She graduated from Scripps College with a B.A. in Legal Studies, focusing on Critical Race Theory.

In her spare time, she volunteers with Global Shapers Sacramento, an organization funded by the World Economic Forum, and enjoys bouldering and hiking.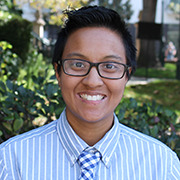 aviva prager
Senior People and Systems Manager
Aviva Prager graduated with a B.A. in Politics/Environmental Studies from Whitman College in Washington State. Previously, Aviva worked as the public policy intern at Californians for a Healthy and Green Economy (CHANGE) and as the science education intern at the Breast Cancer Prevention Partnership (formerly Breast Cancer Fund). Aviva's experience includes researching environmental health disparities, program and administrative support.
Andrea Rivera
Senior Legislative Advocate
Andrea Rivera joined CPEHN in June 2021 as the Senior Legislative Advocate. Andrea is responsible for the development and management of CPEHN's state legislative and budgetary agenda. She plays an integral role building relationships with state policymakers, partners, and other allies.

Andrea's commitment to uplifting the voices of communities of color has led her on a path of social justice advocacy. Prior to joining CPEHN, Andrea was with the California Immigrant Policy Center and advocated for inclusive, pro-immigrant policies that addressed the needs of California's immigrant communities. Her particular background on issues related to immigrant detention and deportation, provides Andrea with a unique perspective on the intersections between public safety and health system disparities for BIPOC communities. Andrea formerly worked on K-12 education policy before joining CIPC and is also a graduate of the distinguished New Leaders Council Institute.

Andrea is a proud daughter of immigrants and a Bay Area native. Growing up in the Bay Area, Andrea experienced the first-hand realities of displacement and this fueled her desire to pursue a career in public service. Andrea moved to Sacramento in 2016, after receiving a B.A. in Political Science and Chicano/a Studies from San Jose State University. In her spare time, you can typically find Andrea gardening, thrifting, and exploring trails with her partner and their dog, Adobo.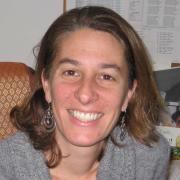 Cary sanders, mpp
Senior Policy Director
Cary Sanders earned a Master of Public Policy from the University of California at Berkeley. Prior to joining CPEHN, Cary worked as a policy analyst for the California Immigrant Policy Center (CIPC) promoting pro-immigrant policies that address and respect the needs and contributions of California's diverse immigrant communities and their families. She has also worked as Assistant Policy Director for SEIU United Health Care Workers-West representing over 150,000 health care workers in California and as Policy Director for Services, Immigrant Rights and Education Network (SIREN) in San Jose. Cary is proficient in Spanish after having lived and worked in Guatemala.
carolina valle, msw
Policy Director
Carolina Valle holds a MSW from the University of Southern California and a B.A. in Black Studies & History from the University of California, Santa Barbara. Carolina brings a unique mix of expertise in mental health advocacy, consumer-driven policy analysis, and intensive case management experience to CPEHN. Prior to joining CPEHN, Carolina worked as the Resource Coordinator at Maternal and Child Health Access, where she was the lead advocate for high-risk pregnant and postpartum women dependent on the county mental health system. Carolina also served on the Coordinating Committee for the Los Angeles County Perinatal and Early Childhood Home Visitation Consortium. During her tenure, Carolina emerged as the regional expert on the barriers to utilization of mental health benefits for communities of color in Los Angeles County. Carolina is a graduate fellow of UC Davis's Infant Parent Mental Health Fellowship Program.
weiyu zhang, mph
Community Advocacy Manager
Weiyu received her Master of Public Health from the University of Southern California in 2016 and Bachelor of Science in Applied Biology and Biotechnology from the Hong Kong Polytechnic University in 2014. Prior to joining CPEHN, Weiyu was the Health Educator at Asian Americans Advancing Justice – Los Angeles, where she led the team's direct services work, navigating community members in accessing health coverage and services in California. She also worked with mental health providers and advocates at the Asian Pacific Policy and Planning Council in Los Angeles County to improve cultural competency in the county mental health system. Weiyu previously interned with two women's rights non-governmental organizations (NGO) in Geneva, Switzerland where she helped facilitate conversations between several national NGOs and the United Nations. She also worked at a domestic violence and sexual assault emergency shelter in Los Angeles, and assisted with case management and hotline counseling. Weiyu is a native speaker in Mandarin and has produced multiple health educational materials in traditional and simplified Chinese.


Related